The American 'long-arm of the law'. It affects everyone!
On June 29th, the FTC released two major updates to the published endorsement guides. The first is 16 CFR Part 255 Guides Concerning the Use of Endorsements and Testimonials in Advertising, and the second is FTC Endorsement Guides: What people are asking.
Recently, here in Europe, the UK's ASA recently updated their guidance to influencers and influencer marketers, as did the Irish, Australian and EU regulators. We also need to consider legislation that impacts this space is progressing at different paces in many different countries. See our list of global advertising regulators. Remember, it is where your content is consumed and not where it is commissioned!
What won't have escaped notice for the influencer marketing industry is campaigns don't go through passport control or secure audience visas when visiting other countries, and while each jurisdiction isn't required to factor that into their legislation, we as marketers do.
Our 'suspicion' (read that however you will), is that by now most influencer marketing campaigns are operating by language rather than attempting to artificially geographically ringfence the target audience - at least from an advertising compliance perspective.
Take crypto exchanges, for example. If you're an affiliate partner posting in English right now, you probably need to be doing some compliance house-keeping, regardless of where in the world you are. The reason is the FTC (and the SEC) has jurisdiction over ALL content that can be viewed in the USA.
What is your campaign's 'Risk Profile'?
So if your campaign is international by accident or design, our recommended starting point is to profile your campaign's harms risk for each regulatory jurisdiction
What is the product (defined as any product, service, brand, company, or industry)?

Is the product considered harmful to any group, particularly those classed as vulnerable, like young children?

Is the severity of harm for those groups should they engage with the product or campaign?

Is the probability of engaging with the product as a result of the campaign.
To massively simplify what to do with that profile, we plot Severity and Probability on a standard risk matrix.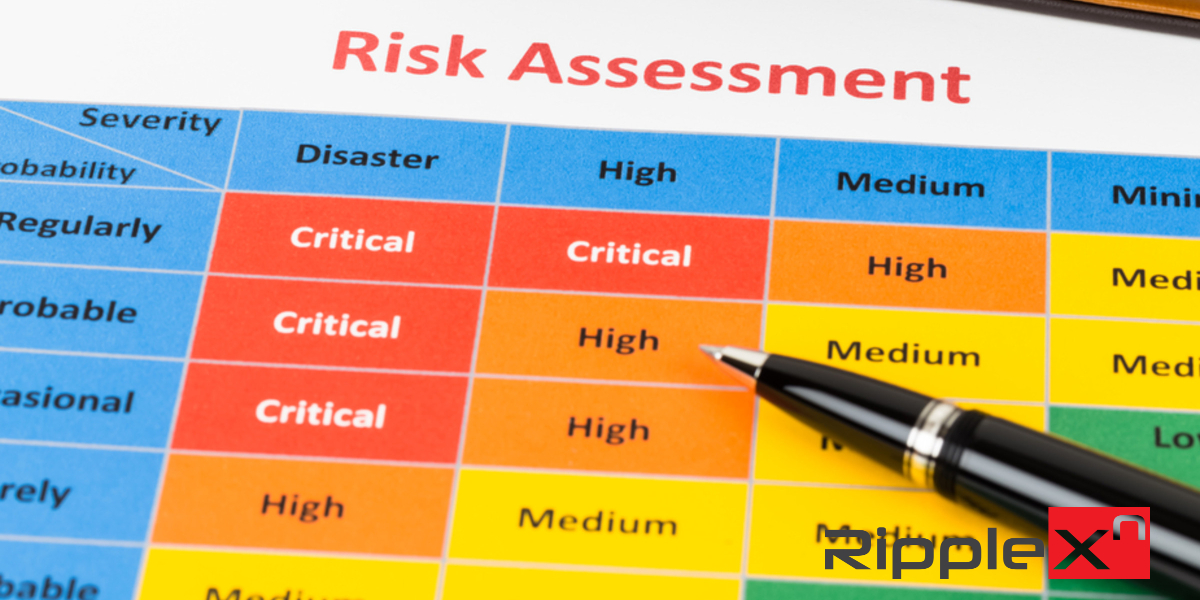 How low is low-risk?
Low risk doesn't absolve you of any responsibility, but as long as the basics are there for training, monitoring and corrective action are in place, it's highly unlikely you'll encounter any regulatory issues, and if you do they'll likely be to steer you rather than stomp on you.
High-risk by vertical, audience or activity type!
High risk at the other end of the spectrum is equally easy to spell out what to do: Do everything! This is every stakeholder, department, intermediary, member of staff, agency member of staff being trained on what to communicate, what to monitor for, what to do when something goes wrong, and processes to ensure the processes are kept up to date and functioning.
Medium to Serious
Medium to Serious is the grey area where brands will likely see themselves as Medium risk, while a regulator sees them as Serious. It's a lot more subjective, but the onus is on the brand to mitigate that risk; to err on the side of caution in their processes and oversight.

So whichever jurisdiction has the highest risk profile is where we would recommend aligning your advertising compliance processes. In most English-speaking campaign scenarios, that is (currently and) likely to be the US and the FTC (other jurisdictions are available), where they can impose $50K-per-post fines at arm's length.
Not a Compliant / No Compliant world!
By not offering safe harbor under the guidelines, and what is essentially a sliding scale of 'best efforts' according to risk, the FTC has positioned itself as the arbiter not case-by-case advisor to every brand, whereas you could argue some regulators are adopting a more educate and advise approach to their rulings.
That said, stay informed because multiple legislations are progressing at different rates in different countries, and while they're aligned in whom they aim to protect, it's unlikely that we'll see combined action anytime soon and that could mean defending your actions on multiple fronts.
For example the FTC suggest declaring unexpected material connections for a couple of months, whereas the ASA recently advocated marking all posts related to the partnered brand with #AD for 12 months after the event, so you can see there's still a way to go.

Ask yourself some questions:
What is my level of risk?

What monitoring of my sponsored, pay by product or affiliate programmes am I doing? Is it enough?

Do I know (in real-time) what they are saying, especially inside social video? And with what evidence!

What do I need to change?

What are my agency actually doing to mitigate this?

What's in my agency contract, and is that sufficient?

What is my client asking us to do? What don't they know yet and how can we service that contract in 2023, H2 and beyond?
RippleXn has SaaS solutions for inhouse marketers and agencies, along with API options. Talk to the team for a customised package.
Do look at the other Insights and guides for our experts rounds up.