RippleXn Ltd., the first-mover in influencer marketing compliance tools, has been named one of cofinitive's #21toWatch in Cambridge. These annual awards look at new businesses in the region based on Innovation, Challenge, Influence, Viability and Memorability.
RippleXn has built a unique software solution to help brands and their agencies scale up influencer marketing activities with total visibility on advertising compliance, no matter which regulatory jurisdiction the sponsorship, review or promotion falls under.
Founded by experienced technologists and marketeers, James Beaven, Adrian Land, and Bazil Cromer, RippleXn is already being trialled by leading brands to audit over 50,000 hours of active paid partnerships on social video-sharing platforms like YouTube, Twitch, and TikTok.
The company's AI tool suite automates the process of verifying a self-declaration has been made by the content creator, making it clear to audiences that there is a commercial relationship in place. On occasions where this is missed, the software can alert the content creator and brand to make an amendment, safeguarding against recent and emerging regulatory legislation designed to protect audiences.
"Influencer marketing is one of the fastest-growing areas of digital marketing, but it can be challenging to operate at a meaningful scale," said James Beaven, CEO of RippleXn. "Our platform provides a simple, streamlined solution for ensuring compliance at scale so that brands and agencies can focus on what they do best."
RippleXn's nomination as one of the #21toWatch in Cambridge is a significant milestone for the company and a recognition of the growing importance of influencer compliance in the digital marketing landscape. The company's innovative approach to supporting influencers, brands and their agencies helps promote growth across the creator economy, reducing the need for damaging regulator action and platform-enforced content takedowns.
RippleXn featured in the Cambridge Independent newspaper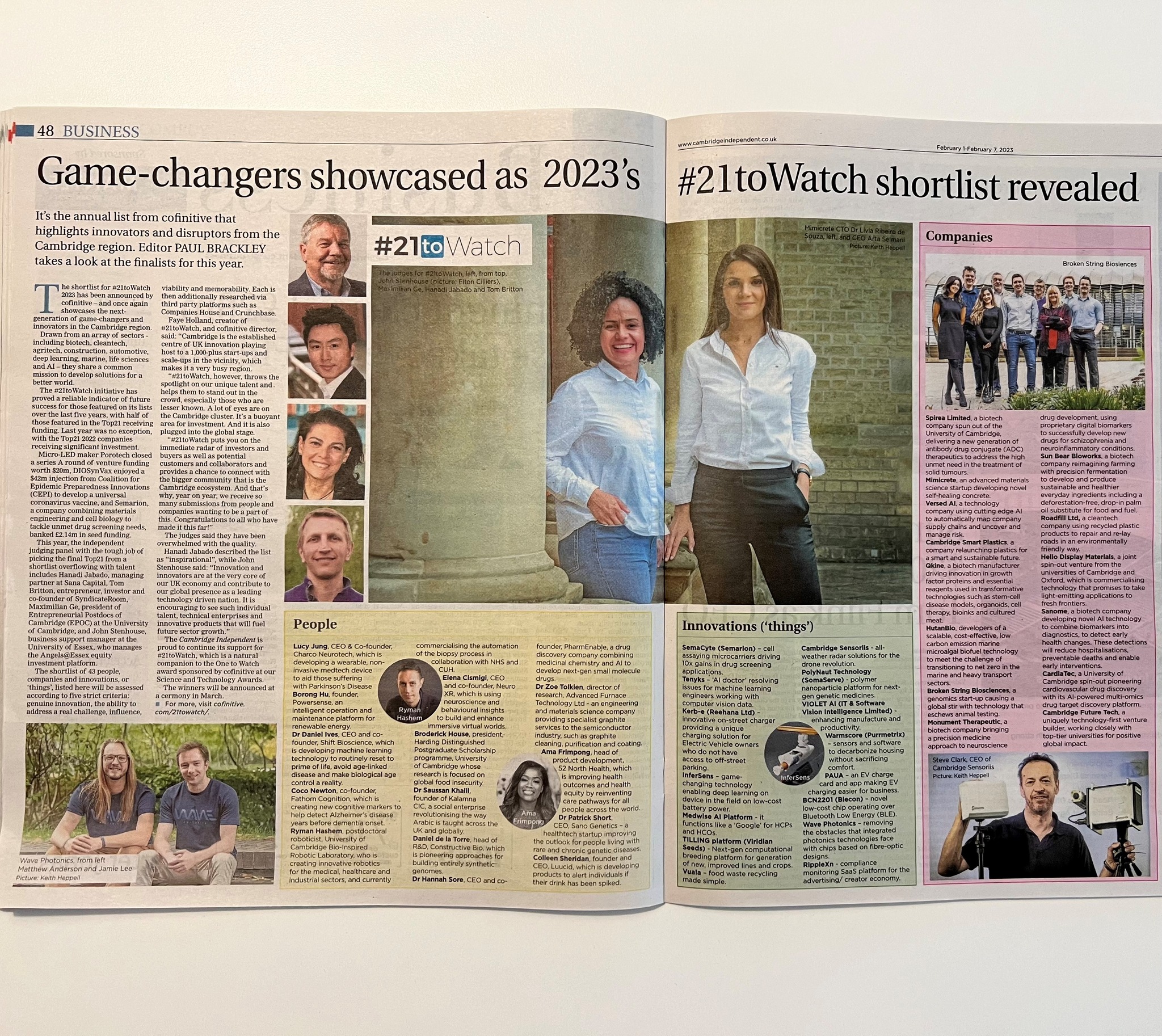 --
About RippleXn Ltd.
RippleXn Ltd. is the first-mover in influencer marketing compliance tools, helping brands and agencies to scale their influencer marketing efforts with ease and confidence. The company was founded in 2021 by James Beaven, Adrian Land, and Bazil Cromer, and is headquartered in Cambridge, UK. To learn more about RippleXn, visit their website at https://ripplexn.com/